ABOUT US
Leading edge design and capability
Streamline Marine is the leading edge in development and construction of truly customised multihulls.
There is no shortage of mainstream multihulls on the market, which is why we specialise rather than compete with the production builders.
We are specialists in building custom, luxurious power catamarans and sail catamarans, with many amenities included as standard features. We can build you a Catamaran anywhere from 35ft to 80ft. The catamaran hulls are constructed using Foam, balsa and honeycomb core, E-glass, Kevlar, carbon fiber and epoxy resins.
We are a company with the utmost integrity, dedicated to produce the very finest custom-built multihull - especially for you!
Experience the difference…
Our Catamarans are fast, efficient and comfortable. They are sleek and sensual to the eye. They let you live above the ocean, giving you the ability to enjoy the beauty of the natural surroundings. They are stable, safe, and provide a tremendous amount of living space that no other boat can match.
Our success is measured by our clients' satisfaction. We're proud to say that all our projects have fulfilled performance, budget and time briefings to the complete satisfaction of their new owners.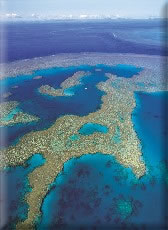 Let Streamline Marine build your dream!
Streamline Marine produces superior results because we work closely with our customers to design their ultimate catamaran.
Our international design and production team comprises professionals with decades of combined experience in yachting and yacht building. We can listen and know how to transform your ideas of a dreamboat into reality.
Each boat is customised to the new owner's specific requirements. We offer a variety of floor plans and better yet – we offer flexibility. If you want different staterooms, a larger kitchen or whatever you desire, then we can redesign the layout according to your needs.
Explore what we can do for you.
Streamline Marine is located in Queensland, Australia, north of Brisbane and close to the Great Barrier Reef … a marine paradise. Also a fantastic area to test your new yacht!